Varanasi, popularly known as Banaras, is one of the oldest continually inhabited cities in the world and is situated on the banks of river Ganga – the Ganges. Known as Kashi in the pages of history, Banaras is considered the seat of Vedic religion and philosophy. One of the most sacred pilgrimages to Hindus, Varanasi offers vibrancy in its culture and in the complete atmosphere. From Ghats to Ganges, temples to pedestrianized maze of alleys, or 'gullies', beautiful sunrise to Ganga Aarti (a Hindu prayer ritual), Varanasi exudes the spirit of beauty, magic and old-world charm. Come explore the grandeur of Kashi with Stay Banaras!
The most sacred of the rivers in India, the Ganges, is personified as the Goddess Ganges. An enduring legend has it that the goddess descended upon the earth for King Bhagirath, who prayed for the liberation of the souls of his ancestors.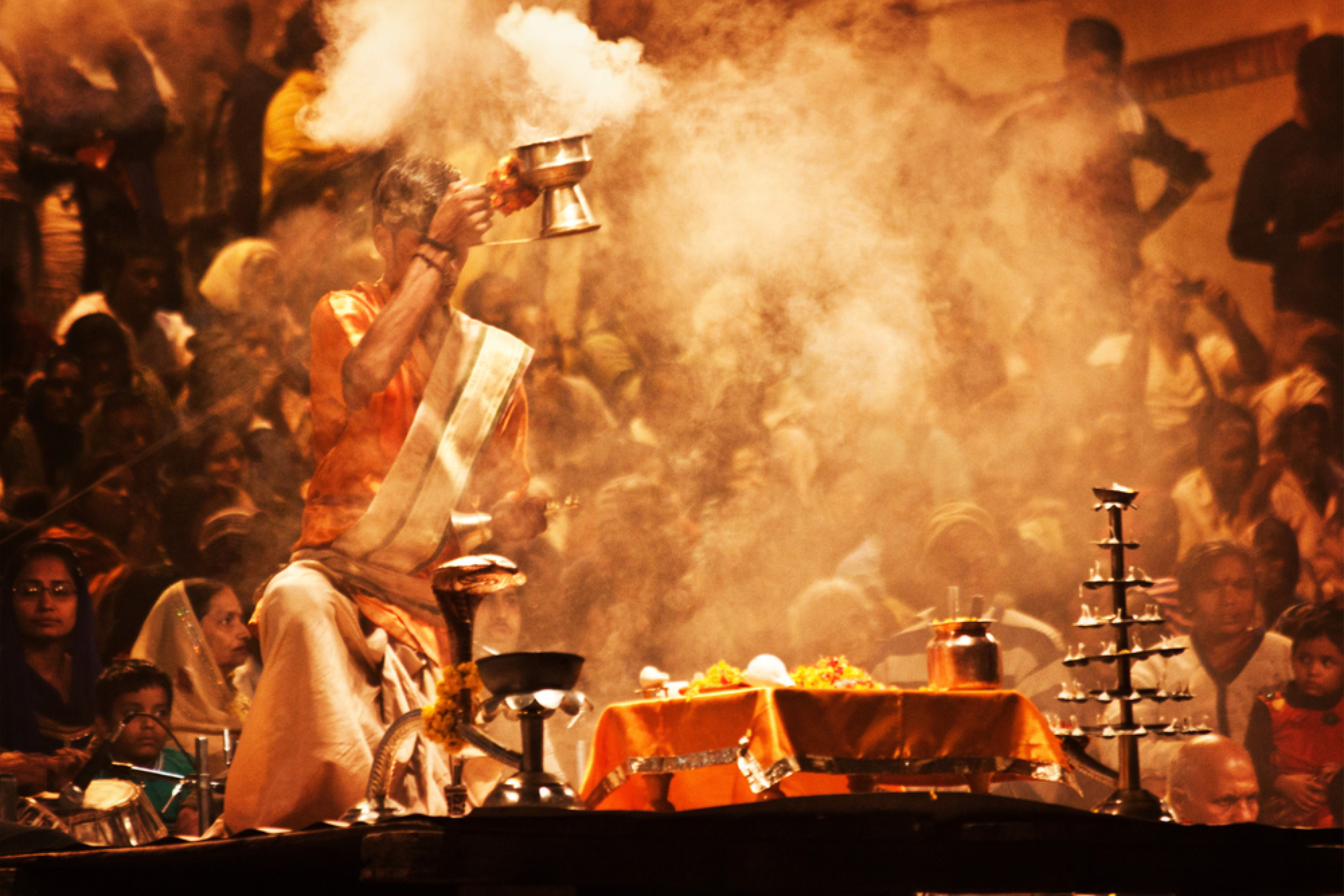 A breath-taking crescent along the ghats at Varanasi, the 2525-km-long Ganges traverses many states before offering herself to one of the largest river basins in the world, the Bay of Bengal. All along her travels, she has been the lifeblood of the north Indian plains and the mother of many ancient cities that have been birthed on her banks.
In Varanasi, 'Ghats' are man-made embankments of stone, centuries old and built to face east towards the rising Sun. Originally built as access to the river for pilgrims seeking a holy dip to perform sacred rites and religious ceremonies, some sections of the ghats are dedicated to cremation rites.